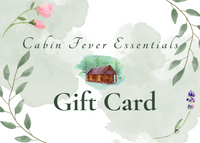 Did you know we have Gift Cards?
Give the gift of choice! A gift card to allow a special someone to choose a special product just for them.
SHOP NOW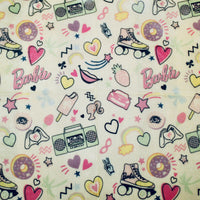 Barbie Beeswax Wraps!
Make back to school lunches more fun!
Custom, handmade, small batch.
Beeswax wraps are a natural alternative to using plastic wrap to store food. They are naturally anti-bacterial and they will keep your food fresh for longer. 

Made with 100% cotton, locally sourced beeswax, pine resin and jojoba oil.
Shop Beeswax Wraps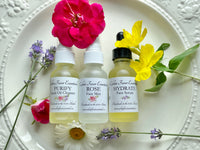 New Product Alert
Facial Skincare Bundle
Use these products as part of the Cabin Fever Essentials facial routine. Cleanse with PURIFY oil cleanser. Tone and refresh with ROSE face mist and seal in moisture with HYDRATE face serum. 

The bundle saves 15% 
Shop Now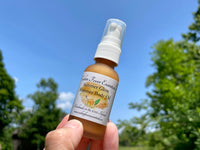 Feature Product
Summer Glow Shimmer Body Oil
This body oil is the perfect moisturizer for your skin, especially in the summertime. It contains Raspberry Seed Oil and the addition of ethically sourced mica provides a beautiful, shimmery glow to enhance the look of your already glowing skin. Use this oil to enhance your natural shimmery glow, day or night.
Shop Now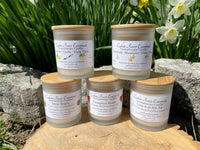 Feature Candles
A luxurious Coco-Beeswax Candle in a Frosted Glass Jar With Wood Lid. This candle features our custom blend of Coconut Wax and white charcoal filtered Beeswax. Scented with Essential Oils.
8 Ounce/60 Hour Burn Time
Natural wooden wick burns longer and cleaner!
Shop Now
Feature Soaps
Gentle, all natural, handmade, cold process soap. Made with Olive Oil and Coconut Oil and other moisturizing and soothing oils and butters. Additional additives such as Aloe Vera, Coconut Milk and even beer add to the many benefits of this super luxurious soap. Soothing to sensitive skin, dry skin and eczema prone skin. Scented using only therapeutic grade, organic essential oils. Made in small batches.
Shop Now
Explore what Cabin Fever Essentials has to offer

Experience the benefits of all natural products
All-Natural Skincare Products

Skin loving Body Butter
The power of Essential Oils

Natural Perfume Blends
Handmade with Love

Soothing Lip Balm
Explore what Cabin Fever Essentials has to offer
Experience the benefits of all natural products
All-Natural Skincare Products
Skin loving Body Butter
The power of Essential Oils
Natural Perfume Blends
Handmade with Love
Soothing Lip Balm
Happy Customers
Found this shop at a local Christmas market. I've been looking for a high quality natural candle. This one does not disappoint! The scents don't overpower the room and the wood wick is very relaxing! Highly recommend!

Sam
Love the body butter

I found the body butter replenishes the skin, making it feel soft.

Anonymous
My daughter loves Pretty in Pink because it feels light and smooth on her lips instead of a heavy gloss.

Meagan